06/10/2022
The World Urban Forum (WUF) is recognized worldwide as the premier global arena for interaction between key high-level policymakers, local government leaders, NGOs and stakeholders to discuss challenges and solutions. global urbanization.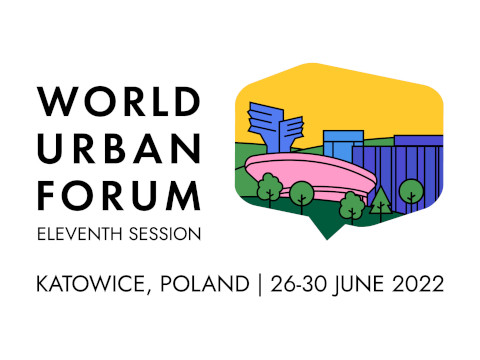 This year – eleventh – session of the World Urban Forum will take place in Katowice, Poland. In order to present a European perspective, within the WUF11 program there will be a special block of events called the European track. It will be dedicated to European dimension of sustainable urban development and just transformation of cities in the context of global challenges. The block of events includes a number of thematic 90-minute sessions, which will be hosted by leading institutions from European countries. Additionally, there will be 10 poster sessions – dedicated primarily to the university and local government environment. You can find more information about WUF11 and the European track events included in this block. here. They deal in particular with 4 themes: Green City, Fair and Inclusive, Sustainable Urban Mobility, Affordable Housing.
While the European track will be organized by the Polish Ministry of Funds and Regional Policy as well as the Institute for Urban and Regional Development, the European Commission acts as a partner in this process in order to highlight the European dimension of the Forum and to provide additional content to enrich the discussion among stakeholders on various priority areas.
As part of a dedicated building block of the European track, the series of 14 events organized or co-organized by the European Commission aims to highlight the EU's approach to integrated sustainable urban development across various dimensions. They will complement other European sessions and thematic areas by presenting key priorities to help cities and urban development actors advance the green, digital and just transition in urban areas, while using common principles and requirements of sustainability for integrated development.
Among the events organized by the European Commission and its partners, there will be sessions focusing on:
key principles such as citizen engagement
strategic areas including economic, social and territorial cohesion, climate neutrality and innovation as well as digital transition
tools and methods
external partnerships
The series of events organized by the European Commission within the framework of the European Track focuses on the key elements of the EU's approach to supporting sustainable urban development, articulating both different thematic and strategic areas. as well as practices, tools and methodologies to support cities and urban actors in their transformation for a more sustainable urban future, within the EU and beyond.